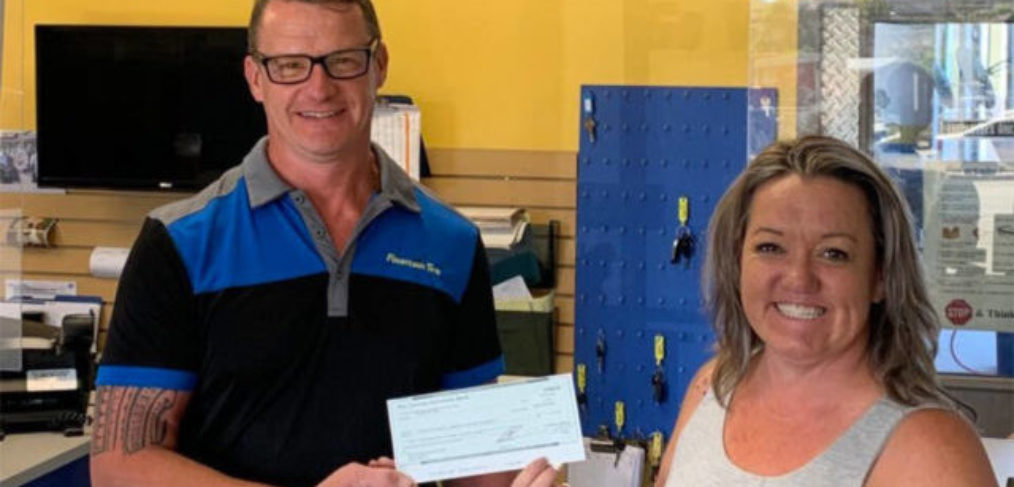 For over a year, Fountain Tire in Penticton has been fixing flat tires by donation, which has brought thousands of dollars to local charities.
The Penticton Rotary Starfish backpack program is the latest to benefit from the flat tire program.
With the help of a lot of generous donors during the month of August, Fountain Tire owner Chuck Thompson donated a whopping $3,974 to the Starfish backpack program.