Q: Why is the program called Starfish?
A: Our program is named Starfish after the Parable of the Starfish, which characterizes our program. Changing childhood hunger starts with one child at a time.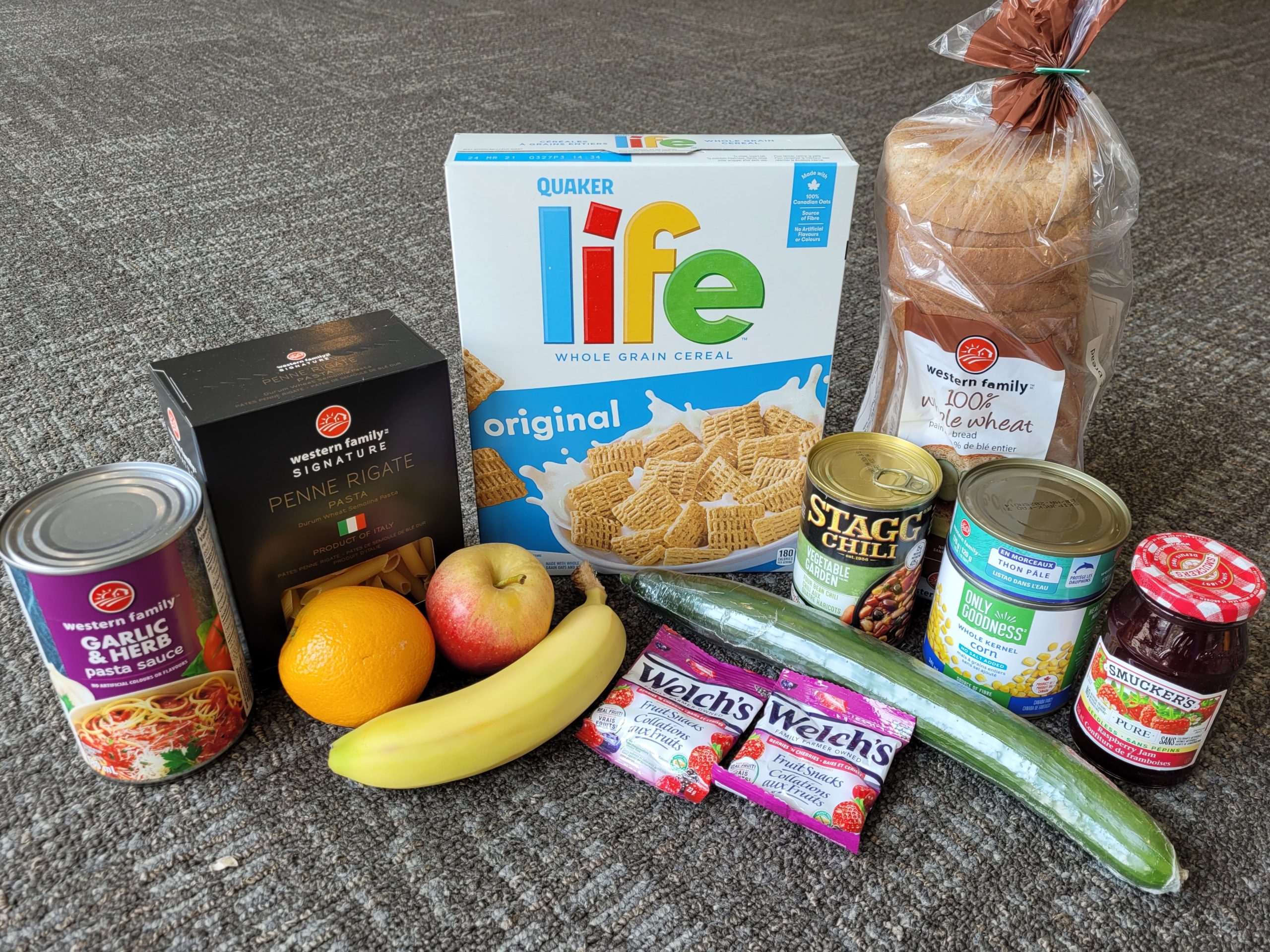 Q: What type of food are in the backpacks?
A: We have a cycle of menus that include 2 breakfasts, 2 lunches, 2 dinners, and snacks. Each menu is child-friendly. An example of some of the items includes cereal, oatmeal, pasta and pasta sauce, whole wheat english muffins, whole wheat tortillas, tuna or other canned meats, a variety of soups, chilli, peanut butter, jam, canned vegetables, fresh fruit, and granola bars.
Q: How do you decide what goes in the backpacks?
A: A lot is considered when designing the Starfish menus. For example-providing food that is child friendly, easy to prepare, can fit into a backpack, does not require refrigeration, is light enough to be carried home by an elementary-aged student, is nutritious, and matches our budget of $20-$25 per backpack-per week. We are always looking to improve our menus. Menus are reviewed and food item changes are made at least once per year.
Q: How do you decide which students get backpacks?
A: We rely on the school district, principals, teachers, and youth care workers to identify students who will benefit from our program. They let us know the number of children that are enrolled in the Starfish Pack program in each school. The children's identity is unknown to our volunteers to protect the child's privacy. If you are interested in your child receiving a backpack, please contact their school directly.
Q: How much money does it cost to sponsor a child for a year?
A: It costs between $650 – $850 (depending on location) per student per school year, which ends up being between approximately $25 per pack. Find your location here for a more precise cost per school year. (Each location has varying expenses based on the cost of food in their city.)
Q: Can I donate food or just money?
A: In order to ensure consistency, quality and safety, all the food is ordered each week from a local grocery store. Because of this, financial donations are the most beneficial. Please contact your Starfish Location to find out if they accept food donations.
Q: Can the money I donate go to a certain city?
A: Yes! Each location collects its donations separately. Find your location here (each location will have instructions on how and where to make a financial donation). Your donation will go directly to feeding children over the weekend in that specific city. Money is not shared between the locations unless there has been a specific request.
Q: Is Starfish available to High School students?
A: As of now, Starfish has only expanded to include high schools at the Abbotsford, Maple Ridge, Mission, Oliver, Pitt Meadows, Similkameen, and South Delta locations. We hope we will be able to expand to high schools in more cities in the future. Our first goal is to cover all elementary and middle school students in need, before taking on high schools.
Q: What happens during the holidays (Ex. Christmas Break, Spring Break, etc.)
A: Before holidays or pro-d days the last backpack delivery before the break has extra food to try to help cover some of the time the students are out of school.
Q: What happens in the summer?
A: At this time, Summer Starfish is only offered at the Abbotsford location. A few other cities provide a gift card at the end of the school year for students to be able to buy some groceries while the backpacks aren't available. As we grow in support, we hope we will be able to offer more summer options in more locations in the future. Please contact your closest Starfish location to find out how you can partner.