TOGETHER
Vernon Proudly Supports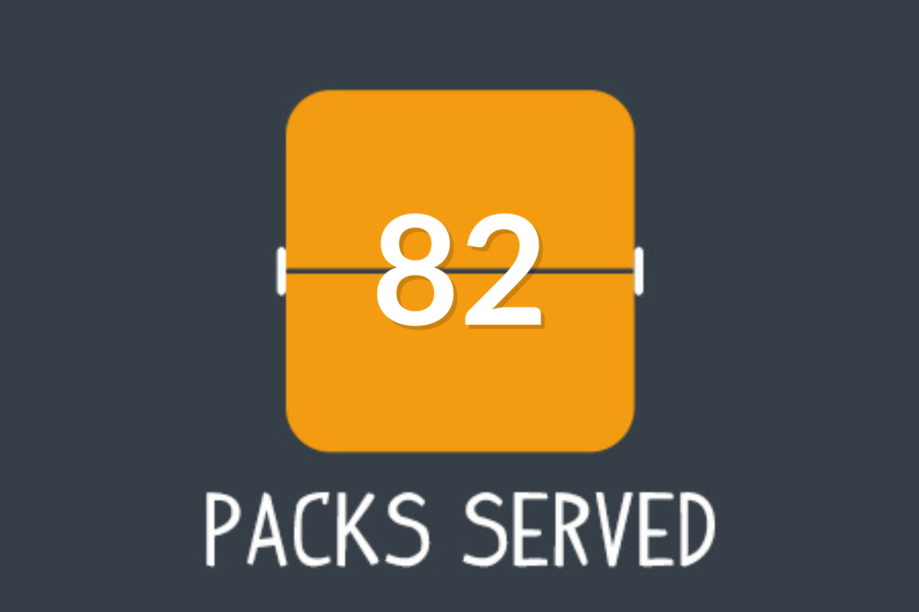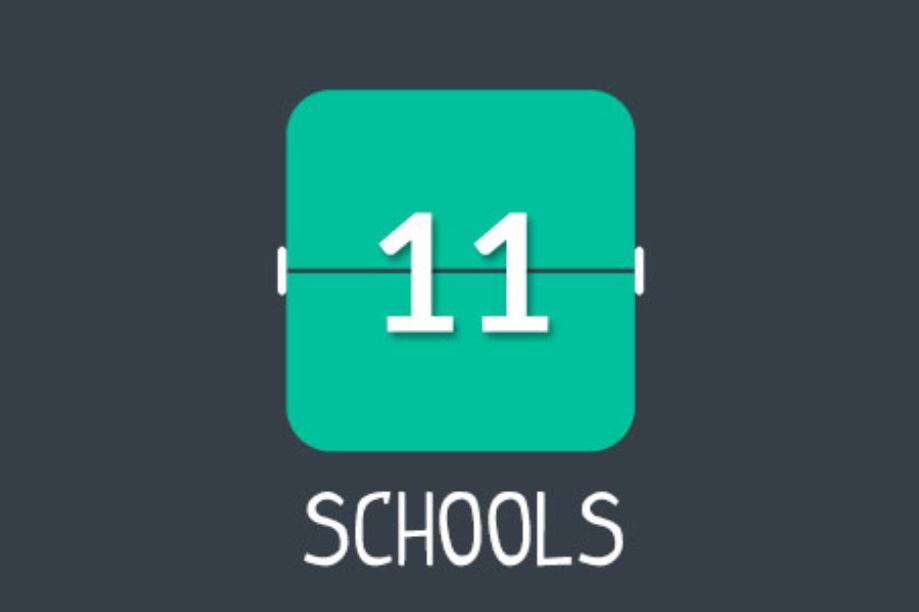 How the Starfish Pack Program Helps Feed Hungry Kids in Vernon
Approximately one in five children in BC live in poverty and often go more than a full day without eating a healthy meal. The Starfish Pack Program in Vernon is working to improve this statistic locally, one child at a time, and you can help.
"The Program has really helped our family make ends meet in real times of need. Our children felt really special being able to bring the backpack home and contribute to our food situation." – Vernon Parent
The Kalamalka Rotary Club started the Starfish Pack Program in Vernon in 2016. Each pack provides enough food for two breakfasts, two lunches, two dinners, fresh fruit and snacks for the weekend. The Club started with 20 packs and over the last few years, thanks to the generous donations from the community, now provides 93 Starfish backpacks to over 120 children.
"There are many reports that state starting the day with a healthy, well-balanced meal has a significant effect on academic success," says Vernon School District Superintendent Joe Rogers. "The work done by the local Starfish group has been greatly appreciated by our staff, students, and families."
"Thanks to more recent donations, there will be 84 backpacks delivered to children at eight elementary schools in Vernon."
"The program helps me to get my daughter to try foods she wouldn't normally. She'll try anything new if it comes in the backpack. She loves the fresh fruit, applesauce and the healthy cereal. Alphagetti is her favourite," says a parent of her daughter in the second grade. "She is proud she is responsible about remembering to pick up the pack on Friday and return it on Monday."
"Teachers love the program because they know the kids in need in their classrooms will be fed on the weekend," says a school principal. "Parents are very appreciative. The program is helping us to build positive relationships with parents we were not able to reach before. When children are well fed their behaviour problems decrease right away and their ability to focus increases."
"We were made aware of Starfish Packs through our employees and quickly saw this as a program we needed to get behind. We are proud to support them and look forward to partnering with this exceptional group of people to support children and their families in our community," says Brad Thorlakson, Tolko's President and CEO. "At Tolko, we want our people to be proud, not only of the work we do, but of the difference we make in our communities. Working with the Starfish Pack not only aligns with Tolko's strong family values, it is something we can all be proud of each day."
"Without the partnership with School District 22, Okanagan Boys and Girls Club, Save-On Foods and Sun FM and the support of the Salvation Army, this program would not have been possible. This program relies on the generosity of community businesses, individuals and organizations," explains Dr. Carmen Larsen, Starfish Pack Program Director for Kalamalka Rotary.
"We are on a low income, so with three kids the program helps us a lot. My son is very excited to get the backpack on Fridays. He loves the healthy cereal with almonds and the granola bars. He unpacks it all himself, puts things away and helps to plan dinners for the family."
Champion Donor – Great West Equipment
"We support the Starfish Program as we want to support the community in areas that to us make a meaningful impact," says Rob Rintoul, Chief Financial Officer for Great West Equipment. "Youth is often our focus as there is great potential in every child. Giving them an opportunity to succeed with healthy food is something we felt fit our support objectives and is a great program we hope takes hold in many other communities."
"On weekends many of the children who rely on weekday breakfast and lunch programs go without eating until they return to school, so the Starfish Program helps to address this need."
Okanagan Boys and Girls Club - Kirstie Blanleil, Area Director
"There are many reasons families are struggling with food insecurity, unforeseen circumstances such as unemployment, lay-offs, health concerns and limited income. The Starfish Pack program supports local families facing these challenging circumstances. Meal times provide an opportunity for parents to make connections with their children and support healthy development. We are proud to be a part of this community initiative."
How You Can Help
The Starfish Pack Program is named after the well-known Parable of the Starfish, which illustrates the importance of helping even just one life in need.
"I am a single mom of two and sometimes it is hard to make life work. The Starfish Packs have been relieving one of the biggest stresses in my life – food. Thank you so much for your generosity. We appreciate it a ton!" – Vernon Parent.
The program has the support of many from the Vernon and area community, but there are many more children in the area who need your help. You can also be part of helping a school student thrive! 
At a cost of $575 per child for the school year, the program spends approximately $16.50 per week to provide six meals in each weekend backpack. Working with Save-On-Foods at Village Green Mall, which provides Starfish Pack with weekly groceries at a reduced cost, the Starfish Pack Program is maximizing every single donated dollar and working towards its goal to change the world, one child at a time.
"We are a family of five: 3 kids, 2 adults and are so humbled and grateful for your services. Sometimes the simplest things mean the most. Your thoughtfulness is a gift we will always treasure. Without this program my family would be lost." – Vernon Parent
How Does the Program Work
The Starfish Pack Program addresses food insecurity and hunger by providing a weekend backpack of easy to prepare meals for two breakfasts, two lunches, and two dinners, as well as, fresh fruit and snacks to local school children in need. The majority of the packs go to elementary school children.  We are pleased to have expanded the program to address the needs of teens attending Open Door Education Centre in Vernon.
With the advice of School District 22, elementary schools are selected for participation in the program. The schools then identify students who would benefit from a Starfish backpack and arrange appropriate permissions from their families.
Every Friday after school, students who are part of the Program pick up their backpack at school and return the empty backpack the following week for refilling. There is normally sufficient food to provide nourishment for other family members as well.
Kalamalka Rotarians, Tolko employees, and other community volunteers help to fill the backpack with food provided by Save-On-Foods at the Salvation Army warehouse. The packs are then delivered by Okanagan Boys and Girls Club and others and picked up the following week by volunteers.
Thank you for helping us change the world… one child at a time!
$575 feeds one child for one school year.
Donations can be dropped off or mailed:
Please make the cheque to Okanagan Boys and Girls Club, 3300 37 Avenue, Vernon V1T 2Y5. Specify Starfish Pack Program in the memo line.
ONLINE Donations: Please SELECT 'Starfish Pack Program – Vernon' from the dropdown list.
---
Contact Form
Please fill out the form for more information on how you can help feed hungry children in Vernon.
We are so thankful for
Partners
– Supporters –
– Friends –
$1 – $524
Monahan Agency
Custom Car Concept
Predator Ridge Ladies League
Sundance Pools
Vision Landscapes
Unique Garden and Gift
Vernon Restholme Residents
DWF Gallery
East Hill Physiotherapy
Baron Insurance
A & G Supply
– Builders –
$525 – $1049
– Believers –
$1050 – $5249
– Champions –
$5250 +
Vernon Starfish Pack
latest news