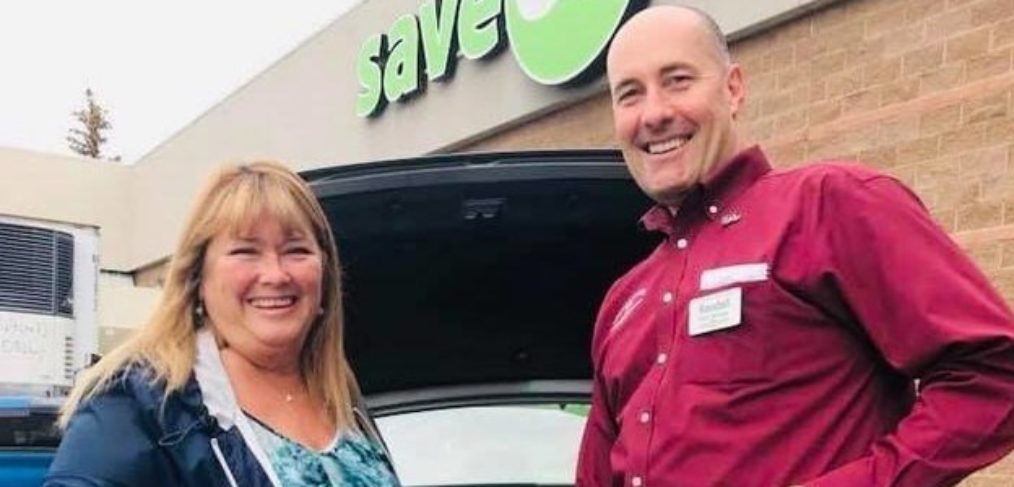 Penticton Starfish Starts Third Year
After a successful launch in April 2017 of Starfish Pack program, Penticton Rotary is back at it again for a 3rd year! Starfish pack is a program which provides backpacks of food to local school aged children and their families on the weekends. The backpacks are packed with food with support from Save-On foods. The packs are then delivered to local pre-selected schools. They are distributed by the principal to children on Friday and returned empty on Monday for the process to begin again. The backpacks contain food to supplement meals for 2 breakfasts, 2 lunches, 2 dinners and some snacks.
After hearing from the families who are recipients of the backpacks as well as the teachers and principal's praise and need for the program, we are asking for continued support of this program from the community. "There is such a need in our community for this program. The sad reality is that kids in our community are going hungry every day. We can never say no to these kids now that they rely on these backpacks." Tracy Van Raes, Starfish Pack Chair and Rotarian. "To sponsor one local child with one backpack of food for a year comes at a cost of $525 and so we are turning to our community and local businesses for assistance. How many children would you like to sponsor this school year?"
This program is happening in 19 cities around BC with more signing on every year. Every year since the program started in 2017, Starfish has been the recipient of a grant from the Community Foundation of the South Okanagan. The same grant that enabled Penticton to pilot this program with 11 backpacks in April 2017. "We are extremely grateful to the Community Foundation and their donors for recognizing the need in our community for this program to get off the ground and offering their support yearly with grant money since its inception", Van Raes states. "Since bringing attention to this program, we have also received some amazing donations from local business owners, 100 Men Who Care, 100 Women who care, Cascades Casino, JCI Penticton and local individuals which has allowed us to grow and to continue the program each September. Children in our community are coming to school hungry on Monday mornings. That child might be your neighbor or that child might sit next to your son or daughter in a classroom every day" – Tracy Van Raes. Rotary Club of Penticton is happy to announce that they have increased from 45 backpacks in 5 schools in Penticton to 48 backpacks in 6 Penticton schools starting in September 2019.
To sponsor a child's backpack for a year or get involved with fundraising, please contact Tracy Van Raes at tracy@totalrestore.ca. Donations for individuals who require a tax receipt can also be made directly to the Starfish Program by visiting Starfishpack.com/Penticton Please "like" our Facebook page to stay up to date on the happenings of Starfish in our community.
Click the button below to see the recent article in the Castanet news about Penticton Starfish!