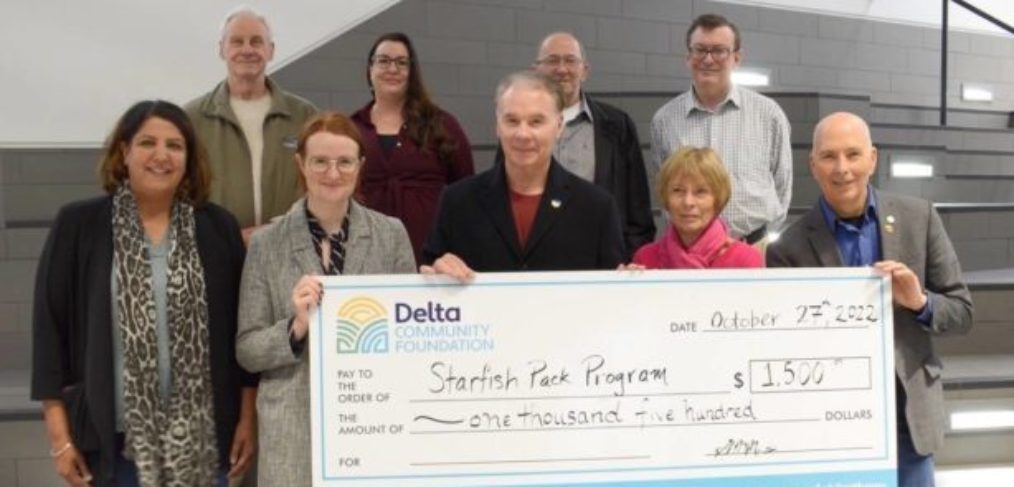 Small acts of kindness by Delta residents are adding up to help local children facing food insecurity at home.
The Delta Community Foundation (DCF) donated a total of $1,500 to the Rotary Club of North Delta and South Delta Baptist Church, operators of the North Delta and South Delta Starfish Pack programs.
All of the money donated was collected a few coins at a time via "kindness meters" installed around the city.