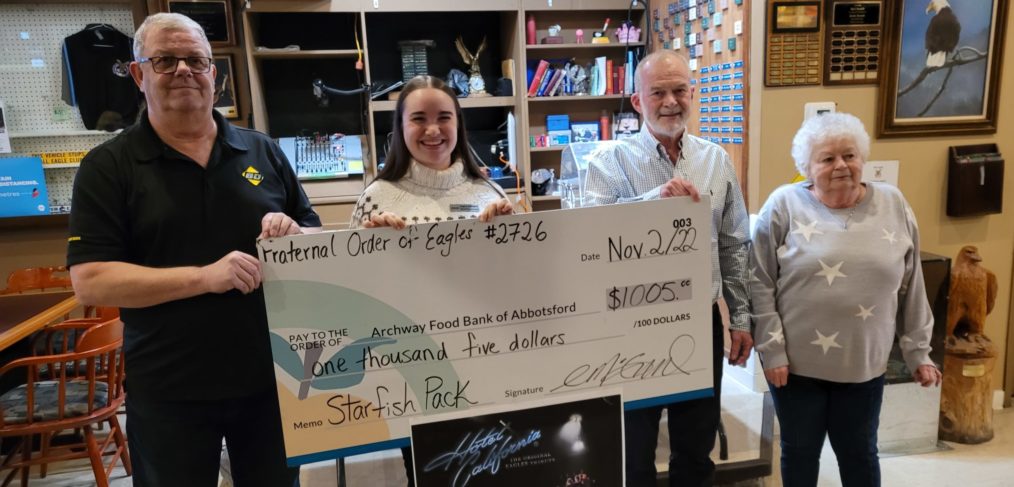 Eagles Club donates $1k to Abbotsford Starfish
An Eagles tribute concert in Abbotsford on Oct. 20 raised just over $1,000 toward the Starfish Pack program.
The concert, Hotel California: The Original Eagles Tribute, was hosted at the Abbotsford Arts Centre by the Fraternal Order of Eagles.
The club turned over their donation on Nov. 2 from money raised during a 50/50.